Just a short week after we got back from our training in New Orleans, we were fully up and running as a Stockist for Annie Sloan! We were so excited to have people in and share all of the incredible techniques we learned that we hosted our first workshop that next weekend! With fall kicking in to gear, we wanted to be able to let our clients take something home from our workshop that they could be proud to put on display in their homes. No boring pieces of baseboard here! We provided everyone with ceramic pumpkins to practice a few of the beginner techniques and they did not disappoint!
Check out our gorgeous client Shannon's amazing pumpkins! We think she has the Chalk Paint® touch for sure!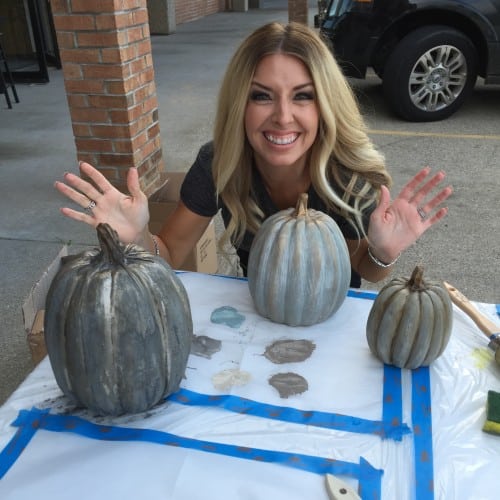 (and of course, it isn't a YDI party until the mimosas are served!)
We don't have to tell you how much fun everyone had…you can see it for yourself! Be on the lookout for our next workshop. We're picturing something gorgeous that you can make your own for your holiday table.
Off to hunt for the perfect idea for our next workshop!

PS if you want to see even more pictures from our workshop, head on over to our Facebook page! www.facebook.com/chalkpaint®workshop