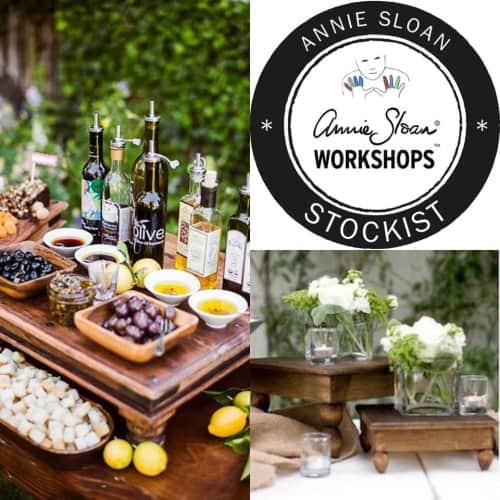 Our previois Chalk Paint® Workshop 101 "Painted Pedestal" class was such a hit in November, that we brought it back for our January 101 class! We hand-picked each pedestal from a vintage stall at High Point Market and hauled them back for everyone to use and then take home with them at the end of the workshop. This time around, we had TWO men in the class and 18 women…we'll chalk that one up to a win!
Everyone has their own idea for what to use their pedestals for after the class is over. Some use them in their bedroom to sit on a dresser and display their perfumes, lotions, etc. Some use them in their living room and some use them in their dining room.
Melissa came to our workshop and sent us this picture the very next day…check out her pedestal!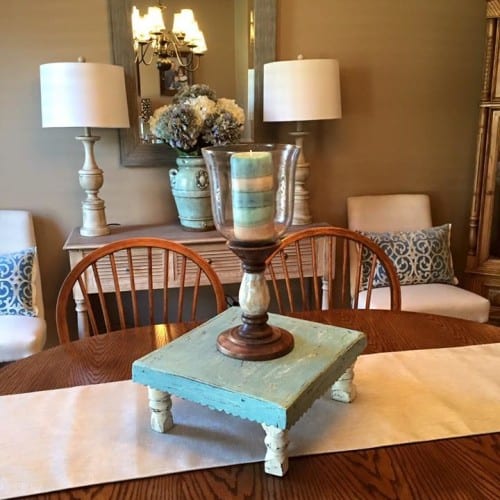 We start all of our 101 workshops with a bit of background on Annie Sloan herself and all of her products and an explanation of the techniques we'll be covering. Then after answering some questions, we get to the fun part!
We are so thankful to have so many creative ladies and gentleman come out to try their hand at Chalk Paint® by Annie Sloan! Our favorite thing about these workshops is that no two pedestals are exactly alike. Some choose to do a two-color distress technique and others fall in love with Dark Wax  so they really layer on the paint to give their pedestal an antique feel.
…everyone's finished product! Don't they look great!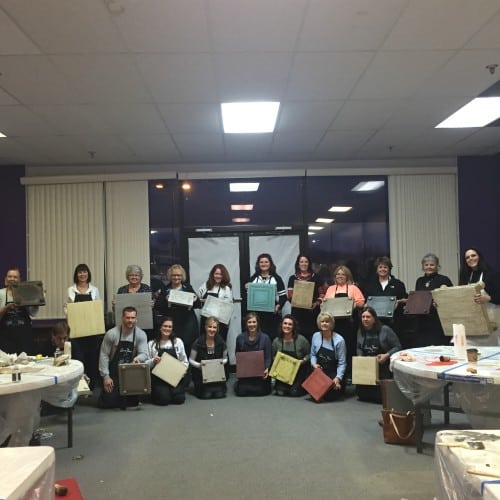 Maria and I are off to the Atlanta Market this week, so we'll be out searching for that next vintage find! We're going to switch it up for the next 101 Workshop…so be sure and check back in with us
And until next time….Happy Painting!