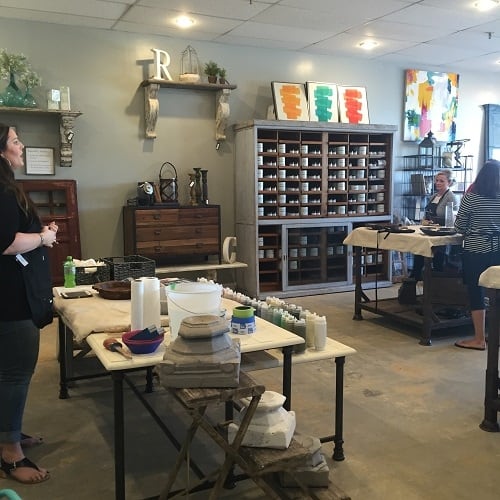 This workshop was really special to us, because we got to show off our newly finished Workshop space!
We hauled in the big haberdashery cabinet to hold all of our Chalk Paint® and the two huge islands for everyone's painting stations. All three pieces were painstakingly brought up from High Point, NC by yours truly. We loaded those bad boys in to our box truck and had to say a quick prayer that it would all fit!
This month's project were the wooden dough bowls. We love how creative people get with their finished bowls. We've gotten pictures of them being used as centerpieces filled with moss balls, trays on ottomans to hold remotes, and holding produce in the kitchen. Who knows what vintage find we'll come back with next time…
But that's a ways away
We loved showing off the new space and got really good feedback from the lovely group of ladies we had in the workshop. We painted the back wall in Old White and had our contractor build us a barn door with a custom greige stain. I think it turned out pretty amazingly!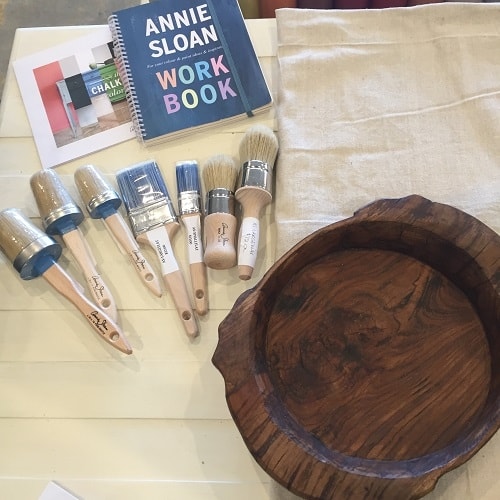 Here's a close up of just one of the bowls so you can see how big of a transformation it is at the end of a workshop…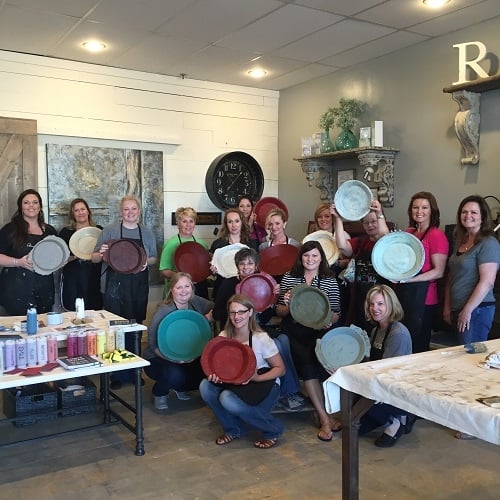 Don't they look awesome? Great job ladies!
Summer is just around the corner and this will be the last big workshop of the season, but don't worry! We'll be offering smaller, private workshops during the week all summer. The end of the school year and summer time is way too crazy with vacation schedules, so we're booking smaller workshops at your convenience! We're teaching workshops any time between 10:00 am and 3:00 pm Monday-Friday. Give us a call if you'd like to book a private workshop! Wine and snacks still apply 😉